Since the advent of proxies on the market, many people are using them. Proxies are used both to browse the web easily and to download illegal content. They are also used on social networks like Instagram for several reasons. They allow IPs to be hidden using task automation applications. Find out here what a proxyWhat it is used for, how to use it and which one to choose.
What to know about the proxy?
A proxy is a server or application whose main function is to provide the user with an IP address other than their own. You can use it on your PC or smartphone. To use it, you have to type your request on the web browser. The request goes through the proxy to get the answers on the internet. Thus, it is the proxy that is seen on the web and not your device. In short, proxies act as an intermediary between you and the Internet.
The answers to your request are sent to the proxy, which is responsible for sending it to you. As you will have understood, the proxy server is a system that is placed between the user and the server of the website he wishes to access.
For those who know, the word proxy is derived from the English word "procuracy", which means doing something on behalf of someone else. The proxy therefore acts as an intermediary and is an independent element with a different IP address from the user. The Instagram proxy works in a similar way. It sits between you and the Instagram server and hides your IP address. When setting up your proxy, you activate the IP address, a gate, a username and a password.
What are the types of Instagram proxies?
There are several types of Instagram proxies. By knowing them, you can make a better choice. A distinction should be made between private and shared proxies. A proxy is private when it is used by only one person. This is a real advantage because the proxy is more secure and efficient. Moreover, as it is entirely personal, you have the possibility to use it for sensitive operations without infringing on your privacy.
This type of proxy allows you to request a change of IP address every month. You can therefore transform it into a rotating proxy. Shared proxies work for several users at the same time. They offer interesting services. However, they are often less confidential and offer less speed.
Finally, there is also the proxy dedicated to social networks. These are services optimised for working on social networks such as Facebook or Instagram. They allow you to be safe from cyber-radar. There are social networks with specific control systems to identify connections from fictitious places. By using proxies dedicated to a social network, you will be safe from this problem. Indeed, the location is hidden.
What is the use of proxies on Instagram?
On Instagram, the terms of use are very clear. On this network, clients are not allowed to make mass acquisitions, to spam and especially to use bots. These are bots that take care of the automation of the community manager's tasks. Thus, it is sufficient to set up the software of bot, and it's done. The bot handles searches, comments, likes, and more.
Accounts often use this process. Their objective is to gather followers in order to build an active community and especially to improve sales. If you use a bot and your actions are recognized as spammy, this may result in a temporary suspension of the account until it is permanently closed.
So, if you want to avoid instagram tracking your IP, you should use a proxy. The use of proxies is important when planning your activities on Instagram. Indeed, marketing managers who work for multiple brands with multiple accounts have used proxies for Instagram. They had limited activity because they could use up to 5 accounts with the same device.
Thanks to the use of proxies, there are no longer any limits on the number of accounts that can be used. In addition, there is much more interaction on social networks.
The advantages of using Instagram proxies can be summarised in 3 points. First, there is the scheduling of posts. Bots allow you to schedule your actions and interactions in an automated way. This saves you a lot of time. In addition, you are constantly present on the social network. Followers and likes increase impressively.
Secondly, bots can work freely with a proxy without being blocked. Finally, the third advantage is analysis and reporting. These are the programs that allow you to study and analyse all activities related to your account.
About how proxies work
The way the proxy works is very simple. When you activate the proxy, you receive an IP address that is its own. So if you do something on the web, it goes through the proxy first. You can do a search, play games or launch an application. The proxy sends your request to the browser servers of the website or application. When the response is received, the proxy sends it back to you.
On Instagram, it works the same way. Before you log in you need to activate the proxies. You are given an IP address. All your actions go through the proxy. Your real IP address is not detected.
As stated above, an Instagram proxy is a proxy server that hides the IP addresses of users. Thus, browsing is completely anonymous. The mechanism is set up in such a way as to hide the bot that acts in your place from instagram's radar. When you make likes, stories, comments or send private messages, you automatically send a request to a proxy server.
How to use proxies?
In order to use a 4g proxy or others, the French must make the right choices. To do this, they must first find a provider. It is not enough to choose just any provider. You must choose a reliable and reputable provider. This is why you need to get information about your provider before you choose them. You can read reviews on websites to be sure of their reliability.
The next step is to choose your subscription. This choice will be made according to your needs. You will then need to download the software or application to your computer, tablet, smartphone, router or anything else you use. Don't forget to define beforehand if your hardware is supported by the proxy version.
In general, there is a dashboard that allows you to manage the application perfectly. It is a good idea to switch on the proxy before you connect to the internet. After that you can surf safely. Note that there are versions that can be installed on your web browsers.
As far as proxies for Instagram are concerned, the process is the same. After installation, you need to activate the proxy before doing anything you want to do on social networks. This system allows you to have several Instagram accounts. Indeed, you can use several IP addresses. Note that Instagram sets a limit for the number of accounts created on a single IP address. Using a proxy is easy and anyone can do it. Whether you are a beginner or an experienced user, this tool is perfect for you.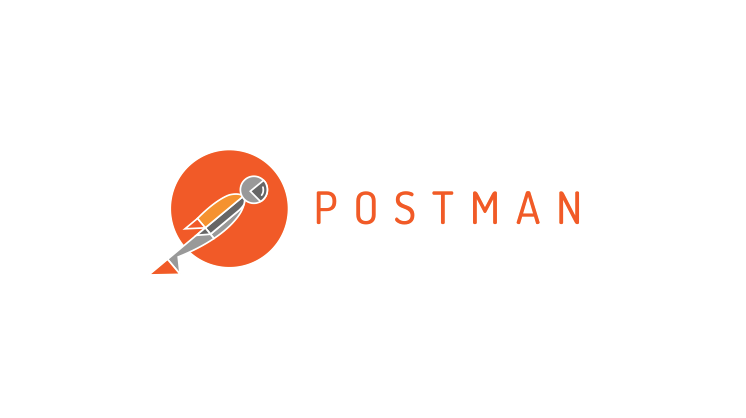 Which 4G/LTE Instagram proxies for mobile device users?
If you are using a mobile device, a proxy that works with your network type is a good option. For 4G/LTE, you can opt for Airproxy. This is a provider that specialises in 4G proxy for Instagram. However, customers complain about the lack of a French website. This does not detract from the quality of their services.
By choosing this option, the customer can benefit from interesting offers. You can use at least 10 accounts per proxy by paying 90$ per month. The customer is entitled to a trial period of 24 to 48 hours. There are other providers that might interest you. There are even proxies that are easy to use and work well on mobiles.
Which Instagram bot to choose for a good experience?
There are several Instagram bots you can choose from. You can choose Instaboss, Instazood or Social Captain.
Instaboss
It is a French tool that came on the market only in 2018. It is one of the best of the moment. You have the possibility to automate the comment, like, follow, post, private message, unfollow, etc. Thanks to the dashboard, you can have an advanced statistic of everything that goes on your different Instagram accounts.
No matter what time of day or night, your Instaboss can work for you. You just need to set up your account properly. It offers many advantages. For example, you can limit the number of actions you can perform in a day. This ensures that you don't get caught by Instagram.
Instazood
He was one of the first to come up with the idea of a bot that could make working on Instagram easier. It continues to be invaluable to many community managers. Its price is 10€ per month. The users are still satisfied with the performance of the bot.
Social Captain
Social Captain is not well known in the industry. However, it has quite complete functionalities with a 24-hour trial period. The monthly subscription is 39$ or 99$. You can also opt for the annual subscription which ranges from 349$ to 690$.
What are the best Instagram proxies?
Looking for the best Instagram proxies? There are several on the market. They are safe and reliable programs. They have an excellent price-performance ratio. Therefore, customers can enjoy the best services.
HighProxies
HighProxies is an excellent Instagram proxy service. It offers excellent value for money. You can opt for proxies in the European Union, the United States, Canada, and more. If you opt for Europe, you will certainly receive proxies from Germany.A proxy has a cost of $3.20. This is a very competitive cost. However, you can decide to buy a package of 5 proxies for $15, another 10 proxies for $28 or one of 25 proxies for $70. For experienced marketers, a package of 50 proxies for $135 or 100 proxies for $260 may be a good choice.
All services offered include a monthly IP rotation of the proxies. If you are looking for a proxy dedicated only to social media, HighProxies is the right choice. It offers a particularly low price. This makes it a good alternative to expensive proxy programs.
BuyProxies
The BuyProxies service is very simple and specific. You can enjoy anonymous and secure proxies. It is possible to use dedicated or partially dedicated proxies, shared between two users. Note that the servers are available in a variety of countries. These include France, Germany, England, Canada and many more.
This provider has an active customer service at all hours of the day. It offers 4 packages. The Semidedicated Proxies are available from one dollar per month for each partially dedicated proxy. There is the Dedicated Proxies available from two dollars per month for each dedicated proxy. Ticketmaster Proxies start at $3 per month for each dedicated proxy. These are accessible even on ticket purchasing sites. Finally, there are Shoes Proxies available from $3 per month for each dedicated proxy.
Blazing SEO
Blazing SEO offers various combination possibilities between the countries of origin and the available packages. It offers both individual and dedicated proxies. You can opt for partially dedicated proxies, shared with a limited number of users. There are 3 packages available.
The "Semi-dedicated" package provides customers with partially dedicated proxies. They are shared with up to three users. You should be careful, because if two users are reported and blocked by a page, you will also be blocked on the page. The price of the package is attractive. It is set at $0.50 per month for each proxy. However, you may decide to make a more substantial purchase. In this case, the price will be proportional to the quantity.
The "Dedicated" package is also interesting. It offers dedicated proxies that you can use by yourself. They cannot be shared with other users. Its cost is not very high. For a proxy you have to pay $1.20 per month.
The "Rotating" package provides one or more rotating proxies offering an individual IP and various gates. When you connect to a gate, your traffic is automatically routed to a proxy IP. The cost of a proxy is $2.20 per month. Note that you can always buy more.
Blazing SEO gives you the opportunity to do a two-day free trial. In addition, if you make a purchase that exceeds one month, you get an extra discount.
Smartproxy
The Smartproxy service for Instagram allows you to create and manage multiple Instagram accounts with high quality IP addresses. These are from the European Union, the United States and 195 other countries. You can take advantage of a network with more than 40 million proxies.
When you activate the service, the provider guarantees a three-day trial. You can get your money back if you are not satisfied. Each proxy is individual. There are no shared subnets. This means that you can manage several Instagram accounts securely by using the same IP for a long time or changing it if necessary.
After purchasing the service, the customer service is available 24 hours a day, 7 days a week. There are 3 packages offered by the provider, so it is up to you to make your choice according to your needs.
The "Micro" package includes 5 GB, a proxy user and a whitelist. It costs $75 per month with taxes. The "Starter" package costs $200 per month plus tax. It consists of 20 GB, 3 proxy users and 2 whitelists. Finally, the "Regular" package costs $400 per month plus tax. It includes 5 proxy users, 5 whitelists and $400.
If you are looking for a safe and reliable system at a competitive price, this is the right choice for you.
FrogProxy
FrogProxy is an Italian provider. It offers a 4g proxy. It is obvious that it specialises in social media. For those who know, the 4g proxy mimics the connection from a mobile device. Thus, Instagram radars fail to identify bots working automatically to hide the IP address. It offers 4 services.
FrogLimited is dedicated to social networks like twitter, Tik tok, Facebook, Instagram, and many others. It is a package that guarantees 25 GB per month and IP rotation. In addition, you can enjoy a 3-day free trial. Its price is 40 euros per month.
The FrogUnlimited package is also dedicated to social networking. It includes rotary IP on request, unlimited GB and a 3-day free trial. To get it, you have to pay 70 euros per month.
The FrogShared package, which is also perfect for social media, is also a good alternative. Here the proxy is shared. Only one user can use it. It costs 5 euros per month.
Finally, FrogSEO is a package for SEO specialists and social media marketing professionals. By choosing it, you can enjoy unlimited GB, unlimited bandwidth, speed and impressive performance. You can also take advantage of advanced rotation, a dedicated server and a 3-day free trial. The cost is 250 euros per month.
You now have an idea of the best 4g Instagram proxies. It's up to you to consider your budget and your needs for the perfect choice.
In short, an Instagram proxy is a server that allows you to surf the social network anonymously. It is an intermediary between the browser and the web. This tool makes it possible to hide the client's IP address. There are several types of proxies, namely shared proxies and dedicated proxies. To use them, it is important to choose a good provider. This involves some simple but highly effective steps. Then, you have to install the proxy in order to take full advantage of it. It is a tool that offers many advantages. There are several proxies on the market. You can use them on your e-mail or elsewhere. You must choose the best ones. To do this, you need to consider certain parameters. These are your budget, your needs and the quality of the services offered.